Topics
November 2021 DIA 2021 / Promotion in Japan
DIA2021 Award Presentation in Tokyo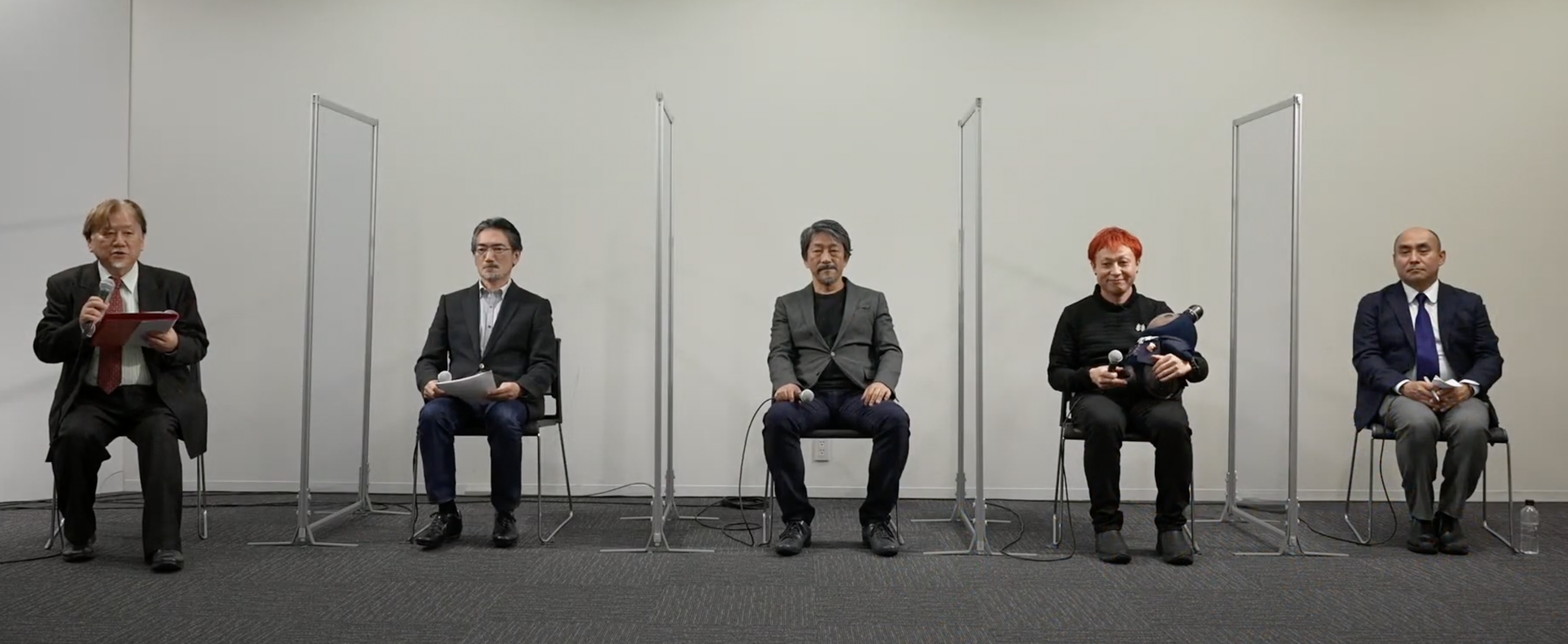 The DIA Design Intelligence Award is an international design award that has been held annually since 2015 by the China Academy of Art with the support of the Zhejiang Provincial Government.
Since there are many applications from Japan every year, IFDR is in charge of promotion in Japan under the commission of DIA
Especially after the announcement of the DIA award, IFDR is hosting a seminar to promote in Japan.
In this seminar, we will give a presentation on the main designs of Japan, which won the DIA, as well as a panel discussion on the current issues of design.
The theme of this discussion is "The Role of Form / Shale in the 21st Century".
Today's design is expected to play a role in sharing values and encouraging new activities together. In order to play these roles, we need to re-understand the roles and functions of the form / shape. In this discussion, DIA award-winning designers and judges talk about the form / shape of the design.
This seminar has English and Chinese subtitles and is open to the public from DIA.
Keywords: Japanese design, design issues, form and shape, design award
Title

DIA2021 Award Presentation in Tokyo

Sponsored by

DIA (design Intelligence Award)
International Forum for Design Research

Cooperation

Japan Institute of Design Promotion

Date and Time

December 17, 2021 6:00 pm to 8:30 pm

Place

Japan Institute of Design Promotion " Liaison Center " "Tokyo Midtown" Tower Building 5th floor

Delivery format

You Tube
Later, Chinese / English subtitles will be added and delivered from bilibili
Program
Greetings from the organizer and an overview of DIA2021
Looking back on the screening of DIA2021
Primary screening (Japan screening ) Professor Kenta Ono Judge Chiba
University Final screening Jury Judge Shigenori Asakura GK Industrial Design Japan Institute of Design Promotion
Awarded Design Presentation
Faces Shield "PAND AID" Website
Folding Chair "stock stack"
Sewing machine "Better sewing machine for raising children"
Pediatric sigh sensor
Domestic robot "LOVOT"
Round table
Title The role of form / shape in 21st century design
Participation
Screening Judge Kenta Ono and Shigenori Asakura
Award-winning designer Kota Nezu,Tomoaki Murata
Moderator Shiro Aoki
Closing and thanks